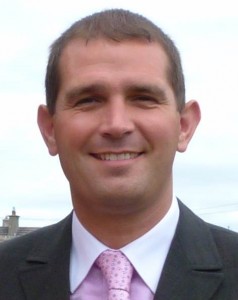 Contributed by Garret Maher. Garret recently joined MAG Ireland as a volunteer research assistant.
He is a Geographer and returned to Ireland in mid 2014 after four years working as a lecturer in the Middle East. He currently lives in Galway and is seeking new opportunities.
---
When the economy was booming and Bertie was at the peak of his powers in the 2000s, Ireland's unemployment rate was at its lowest level ever and the economy developed year on year with growth at one point reaching double digits. Coupled with this economic boom, sales of new motorcycles also revved to new volumes; a few months ago MAG Ireland published the numbers game and some of you might recall that in 2001, close to 7,000 new motorcycles were registered in Ireland. That is a staggering number by any standard, during the same year just over 164,500 new cars were sold.
Obviously the financial climate was very different then compared to now, and calculating the ratio of motorcycles to cars sold in 2001 it works out at 1 new motorcycle for every 23.5 cars, an exceptionally high number. I wonder how many of those 01 motorcycles are still on the roads? The point being, the early and mid-2000s were exceptional years in terms of motor sales across the board.

Fast forward to the end of August 2014, Ireland's economy is finally beginning to improve, with strong GDP growth, increased tax take (we all know why), and unemployment levels continuing to fall, it is certainly a time to be optimistic about the future here. The latest figures from SIMI (the Society of the Irish Motor Industry) show that motorcycle sales are finally improving and these numbers cannot be disputed.
Before taking a look at the figures it is worth noting that there are perhaps a number of reasons why motorcycle sales have taken such a big hit in the last few years.
Of course the obvious reason, the recession, has affected sales across the entire motor industry. However, the new licencing and testing arrangements have arguably contributed to the decline in motorcycle sales in particular.
There are four separate categories of licence available (AM, A1, A2 and A), and varying ways in which they are obtained, via direct or progressive access with compulsory training courses. Strict limits and specifics also apply when it comes to taking your driving test. Obtaining a motorcycle licence today is definitely much more difficult than it was a few years ago, as highlighted in a Q and A session hosted by MAG Ireland in 2012. Perhaps it will take another while for new riders to come on board, but when they do, they will contribute to an increase in motorcycle sales.
Sales of new motorcycles to the end of August 2014 increased by 21% on the same period last year, with a total of 794 new motorcycles sold so far compared with 655 by the end of August 2013. The good news doesn't stop there, used motorcycle sales also increased by 7.6% during the same period. The ratio of new motorcycle sales to cars is nowhere near what it was in 2001, with 1 new motorcycle to every 112 new cars sold, but this still seems like a pretty good ratio, and can only progress with time.
Improved figures are also being helped by changes within the industry, as manufacturers are doing their level best to attract new riders in the various licence categories. For the rider, this means less hassle with getting bikes restricted, and the paperwork that goes with it.
Honda, for example, have a new range of CB500 bikes specifically targeted at the new A2 licence category, and in conversation with one of the main Honda dealers in the country, bikes such as the Honda CB500X are proving extremely popular, leading Honda to be ranked the second highest selling brand in Ireland to the end of August 2014, with BMW at the top.
Numbers don't lie: let's be optimistic about the future, if sales can increase by 20% -25% every year then Irish motorcycling, and in turn MAG Ireland has a very secure future.
---
MAG Ireland would like to extend our thanks to Teresa Noone of SIMI (Society of the Irish Motor Industry) for providing current data on motorcycle sales.
SIMI is the official representative organisation of the motor industry in Ireland.
For more see: www.simi.ie