---
---
Welcome to MAG Ireland dot org, the official web site of the Irish Motorcyclists' Association.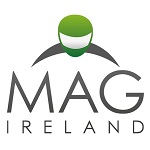 MAG Ireland is:
– a riders rights organisation established by riders for riders.
– a voluntary non-profit organisation funded primarily by our members subscriptions.
– actively promoting motorcycle use.
– actively monitoring legislation which affects motorcyclists.
– working to prevent arbitrary restrictions on motorcycle riders.
MAG Ireland exists to promote and protect motorcycling for motorcyclists in Ireland.
---
About MAG Ireland
Individual responsibility and freedom are the principles underlying MAG Ireland's policies. We believe legislation should not be introduced or allowed to stand without the use of comprehensive publicly available supporting evidence. The options of user education and other alternatives to legislation should be examined more frequently. MAG Ireland believes that motorcycling should be encouraged both as a form of transport and recreation.
MAG Ireland's achievements include;
Bringing Carole Nash into the general Irish motorcycle insurance market.
Opening the Irish motorcycle insurance market to competition through our complaint to the competition authority.
Working with FEMA to defeat the worst aspects of anti-motorcycling legislation from Brussels.
Promoting motorcycling as a viable alternative for commuting.
In addition, MAG Ireland has thus far;
prevented the introduction of compulsory high visibility clothing.
prevented the widespread introduction of motorcycle clamping.
defeated the proposed requirement for three separate tests to gain a full motorcycle license in Ireland.
MAG Ireland has achieved many successes at local level and constantly works to ensure local authorities properly consider the needs of motorcyclists in their planning & activities.
MAG Ireland co-wrote & edited the RSA's "This Is Your Bike" booklet and was a key contributor to the EU's Initial Rider Training Project. MAG Ireland also provides expert opinion on motorcycle related matters to various media organisations.
Membership is open to anyone with an interest in motorcycling (including scooters & trikes) whether as an owner, rider, dealer, or simply an interested observer of all things two wheeled.
MAG Ireland campaigns on various riders rights issues at local, national and international levels.
MAG Ireland represents the owners and riders of the state's 50,000+ registered motorcycles.
Advertisement