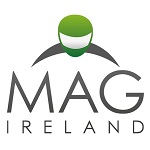 MAG Ireland put a number of your queries about the new motorcycle license regulations to the RSA recently, to which they have now responded.
We reproduce the text of the questions and answers here in full with the RSA answers in italics.
---
Q1. I am 23 and have an A learner permit. I will be 24 in February. Am I correct in saying the best thing for me to do, is to do my full test when I turn 24 and then I will get the full A that is not restricted as I will be over 24?
If you are aged 23 and you do your driving test and exchange your pass driving test certificate for your full licence before the 19 January 2013, you will get that licence with a restriction for two years – this restriction is 25kW. However, if you are turning 24 in February, and you wait until after that to sit your driving test (on your current permit), when you exchange your pass driving test certificate you will get an A2 full licence.  This is because the motorcycle that a current A permit allows you to ride is a representative vehicle for the (post 19 January 2013) A2 licence.

A person who today holds a current A permit and who is over 24 will also get an A2 if s/he passes the driving test after 19 January 2013. However that person can take out a new category  A learner permit after 19 January 2013 and sit the test and get the full unrestricted A licence. In doing this s/he will have to take certain Initial Basic Training (IBT) modules tailored to riding the more powerful bikes.
Q2. I am 26 and sitting my test at the start of August, would I be better off cancelling this and waiting until January and get a full licence unrestricted. If I do it now will I have to wait the 2 years?
See answer to question 1, as this person is over 24 years of age the same rule applies.
Q3. If you pass A2 at 23 can you "Direct Access" at 24 to unrestricted A. I would presume you can.
Yes, you can access the Category A licence if you complete IBT and the driving test for that vehicle successfully once you are over 24 years of age.
Q4. Do factory restricted 25kw bikes count as 25kw or "derived" from 90kw?
In relation to the A2 category, these are motorcycles of a power not exceeding 35 kW and with a power/weight ratio not exceeding 0.2 kW/kg and not derived from a vehicle of more than double its power.  Where a 25kW motorcycle is restricted down from a 90kW motorcycle, this will not meet the requirements as the bike may not be restricted to less than half of the original power.  For the purposes of the driving test, the power looked at on the day is the power after restriction as well as the other representative vehicle qualities.
Q5. I have my A learner permit and will be 24 in February. So it will be better for me to wait until next year and to an unrestricted test. However to do a full A you must do it on a bike of 40kw and my license only permits 25kw. So how do I get to take my test on this license?
With an A learner permit  (issued before 19 January 2013) you will qualify for an A2 licence by passing the test after 19 January 2013. If you want direct access after February 2013 – when you are 24 – you will have to take out a new category A learner permit, do the new IBT progression module, pass the driving test and you can then drive unrestricted.
Q6. An A2 license only allows you to ride a bike up to 35kw, so how does a holder of such a license then take a test on a 40kw required for the full A?
An A2 learner permit holder is restricted to riding a motorcycle up to 35 kW and can only do their test in that category.  If they are aged over 24 and wish to take the Category A driving test, they must have the learner permit for the Category A (which allows riding bikes greater than 40Kw) and present to test with the representative vehicle for the Category A motorcycle test.
Q7. Do those learners with no IBT requirement (2010 licenses or older) need any training modules completed before gaining an unrestricted A?
Yes – on taking out a Category A Learner permit after 19 January 2013 you will have to do the full IBT course (modules 1,3 & 5) when moving up from less powerful to a more powerful motorbike.
Q8. Could somebody over 24 who has passed their test in the next couple of months, keep their certificate of competency and hand it in after January 19th 2013 and get an unrestricted A?
The rules under which you sat your test apply and you will be issued with a restriction on your A licence – see answer to question 1.
Q9. One forum member was on the phone by the RSA that "after the 19th January no restriction will apply to category A learner permit holders." Presumably this is NEW A learner permits issued after January 19th?
Yes – a first time A permit/licence issued after 19 January 2013 will not be restricted. Permits/licences issued before that date will hold the restrictions that applied on the date of issue. Category A permits can only issue to those having two years licence at A2 or who are over 24.
Q10. A person currently on a full restricted A who has his bike restricted to 25kw from a bike more than 70kw before 19th January 2013 can he/she still legally stay riding that bike?
The general principle that the rules that applied on date of issue continues to apply- the 'double power' rule does not apply to Category A licences issued prior to implementation of these new rules (19th January 2013) so this means that a bike restricted down from a 70kW will meet the requirements.
Q11. If I have taken my test before next year, does the 25kw restriction automatically update to 35kw on January 19th 2013?
The general principle that the rules that applied on date of issue continues to apply- the 25Kw restriction will apply until the two years are over.
---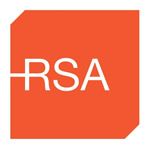 We in MAG Ireland extend our thanks to the RSA for their assistance in clarifying the points raised above. If you have a query which is not addressed above, have a look at the RSA's frequently asked questions (click here). If you still have questions, please contact the RSA by emailing licensingqueries@rsa.ie or LoCall number 1890 40 60 40.
---
Found this information useful? Not a MAG Ireland member? Why not show your support?
Donate to MAG Ireland – Become a MAG Ireland Member

---
You may also be interested in the following MAG Ireland Information Sheets: