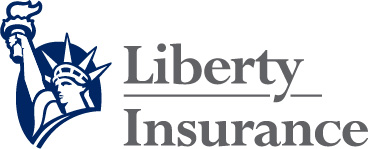 Further to media reports today, 25th June 2015 relating to the announcement by Liberty Insurance that it is to exit the UK personal general insurance market and that the company is seeking 270 redundancies here in Ireland, MAG Ireland (The Irish Motorcyclists' Association) has received the following statement which we reproduce here in full.
---
Liberty Insurance, the Irish subsidiary of the Liberty Mutual Group, today announced that it has conducted a strategic review of its business and will as a result withdraw from the personal motor insurance market in Great Britain (GB) and make significant changes to its operations in Ireland.

The company will now focus on the Republic of Ireland market and plans to transfer the customer management of its Northern Ireland policies on renewal to Hughes Insurance Services Limited while seeking a buyer for the renewal rights to its GB policies.Following this decision, the company today informed employees that it is commencing a process that will seek 270 voluntary led redundancies.

In addition, the company announced plans to transfer its contact centre in Enniskillen, Co Fermanagh and 210 employees to a 3rd party company that specialises in customer management, a move which could potentially lead to further growth opportunities for the centre.  Details of these plans will be announced once a preferred partner is agreed and contracts finalised.Employees were addressed at briefings in Cavan, Dublin and Enniskillen today.

It is anticipated the redundancies will take effect over the next 18 months. While the final numbers are uncertain until the conclusion of the process, it is expected that there could be approximately 135 redundancies in Dublin, 115 in Cavan and 20 in Enniskillen.

Luis Bonell, President, Liberty International commented;
"Liberty Mutual remains fully committed to building a successful business in Ireland.  In recent years, we have purchased the remaining minority stake in Liberty Insurance, announced the acquisition of Hughes Insurance and have continued to invest and create jobs in our Liberty IT division in both Dublin and Belfast.  In the coming years, we will utilize Liberty's global expertise and resources to support our businesses in Ireland to enable their development into leading players in their respective markets."
Tom McIlduff, Chief Executive, Liberty Insurance, said;
"We have achieved a lot in our first few years in Ireland, having established a strong brand and grown our distribution network.  However, the market is challenging and we have been loss making with an uncompetitive cost base. Withdrawing from the Great Britain market, focusing on Ireland and streamlining our operating model will enable us to strengthen our long term competitive position in Ireland in order to service our customers and brokers better."
Following today's employee briefings, management, employees and the employee representative body will work together during a consultation period which will last for 30 days.
This announcement does not affect the operations of Hughes Insurance Services Limited in Northern Ireland or of other Liberty Mutual Insurance subsidiaries operating in Great Britain.
---
Responding to a MAG Ireland enquiry regarding the continuation of the motorcycle insurance business here, a spokesperson for Liberty Insurance said that:
Withdrawing from Great Britain and redesigning our operating model to streamline our structure and processes will enable us to strengthen our long term competitive position while servicing our customers and brokers better which we will continue to do from our existing offices in Cavan and Dublin.

I would like to emphasise our continued commitment to these offices, the communities they serve as well as our customers, brokers and suppliers.
Accordingly the changes outlined by the company today should not have any effect on their Irish motorcycle policy holders.