MAG Ireland (The Irish Motorcyclists' Association) is urging riders to participate in National Road Safety Week which runs from Monday 5th to Sunday 11th October 2015.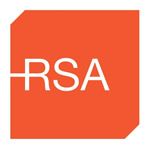 A key theme of the campaign this year is tyre safety. We as motorcyclists have a distinct advantage when it comes to tyres in that any deviation from normal whether through wear or lack of pressure will be immediately obvious when riding.
Most of us will check our tyres regularly, even if only a quick visual check during a fill up but this week serves as a reminder to all of us that the basics matter. If you're unsure of how to check your tyres for age, wear, tyre pressure or condition why not pay a visit to your local dealership or motorcycle mechanic who will be happy to show you what to look for.
---
Elsewhere, the RSA is urging people to get involved in this national drive to save lives and to play an important role in keeping Irish roads free from tragedy.
To date this year, 121 people have been killed on Irish roads to promote the need to stay safe on the roads, 24 fewer than the same period last year. Among the activities taking place around the country this week are:
On Wednesday 7 October, the RSA and the Irish Tyre Industry Association (ITIA) will jointly run Tyre Safety Day where free tyre checks will be on offer to motorists in participating garages throughout the week. More information is on www.itia.ie  A copy of 'Your Guide to Tyre Safety' which includes information on buying second hand tyres can be downloaded from the RSA website.
On Friday 9 October, Beep Beep Day, which focuses on road safety for pre-schoolers, will be taking place in crèches and pre-schools around the country.
There will be free giveaways on the RSA's Facebook and Twitter pages, including 3,000 bicycle lights!
The RSA Shuttle and Rollover will be visiting National University of Ireland, Galway (NUIG) campus on 5-7 Oct and University College Dublin (UCD) on 8 and 9 Oct, teaching communities and schools about road safety.
During Irish Road Safety Week, the RSA will be broadcasting its 'Is Your Car Ready for Winter?' radio ad to remind road-users to maintain their cars, especially in wet and windy weather.
Check it Fits, the RSA's free child car seat checking service, will be visiting Donegal during Irish Road Safety Week to give free car seat checks and advice to parents and guardians. For more details on the locations please visit the Check it Fits section of our website.
The RSA 'StreetSmart' brings road safety to life in a fun way for young children aged between 4 and 12. Using a 'streetscape' map, children wander the street scene and learn more about important road safety skills. StreetSmart will be in Scoil Íde, Corbally, Limerick during Irish Road Safety Week.
In October, the RSA will also be distributing its 'Back to School' pack to secondary students, while Seatbelt Sheriff and Hi Glo Silver will be making an appearance at primary level.
Our National Road Safety Education Service will be travelling the length and breadth of the country, delivering road safety education programmes to crèches, schools, universities, workplaces and communities throughout the week. A full list of these activities is available on www.rsa.ie