The 2015 European Motorcyclists Forum will take place in Brussels on the 2nd and 3rd February next. The event will bring together motorcycle experts, policy-makers and stakeholders to discuss the future of powered two-wheel mobility in the EU.
Hosted by MEP's Wim van de Camp (EPP), Dominique Riquet (ALDE) and Inés Ayalá-Sender (S&D), the forum will examine the implications of Intelligent Transport Systems for motorcycle, scooter and moped users.
FEMA, (The Federation of European Motorcyclists' Associations) will present the results of the RIDERSCAN project in which they were the lead agency. The aims of RIDERSCAN were to gather existing information on motorcycle safety in Europe, identify where action was needed and create a knowledge-based network for road safety professionals in Europe and across the world.
The event will consist of a full day workshop on Monday 2nd February at the offices of CEN-CENELEC, a private international non-profit organization based in Brussels. This will be followed on the Tuesday by a half-day debate session in the European parliament.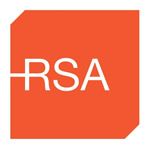 The RSA's Brian Harnett, Training and Standards Manager, will give a presentation entitled "The Irish Access to PTWs" outlining the approach taken by the RSA in implementing the EU's Third Driving License Directive which brought in Direct Access for Irish riders as well as the additional A2 motorcycle license category.
Irish riders will be represented at the event by MAG Ireland researcher Trevor Baird. As a founding member of FEMA, we in MAG Ireland encouraged Irish riders to participate in the surveys conducted by the RIDERSCAN project partners and share their views and experiences. While we did have some misgivings about certain aspects of the project, we look forward to seeing the results presented on the day. RIDERSCAN represents the culmination of three years of work by FEMA and the project partners.
---
The European Motorcyclists' Forum has a facebook page which you'll find here.
https://www.facebook.com/EuropeanMotorcyclistsForum