Insurance broker Carole Nash has announced a new initiative to celebrate the launch of the Irish Motorbike & Scooter Show in the RDS this weekend. They're betting you €10 that they can beat any bike renewal quote in their win/win promotion.
Full details in the Carole Nash press release below.
---
LUCK OF THE IRISH
Carole Nash throws down the gauntlet with great new motorcycle insurance incentive
SPECIALIST insurance broker Carole Nash has put its money where its mouth is by betting Irish motorcyclists €10 that they can beat any bike renewal quote.
The unique offer, exclusive to Ireland, guarantees that Carole Nash will give any rider €10 upon providing proof that the insurance broker has failed to beat the price of their renewal.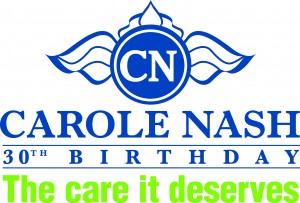 The win/win challenge will be officially unveiled at Ireland's largest motorcycle show – The 9th Carole Nash Irish Motorbike & Scooter Show taking place at Dublin's RDS from 27th February to 1st March 2015.
A proud supporter of Ireland's flourishing motorbike community, Carole Nash is a main sponsor of World Superbike racer Jonathan Rea, who is endeared both north and south of the border, plus last year Carole Nash stepped in and sponsored the Kells Road Race – bringing it back from facing another year being cancelled.
Rebecca Donohue, Head of Marketing, said:
"Carole Nash is 100% dedicated to great service, optimum value and supporting Ireland's bikers. Our policies are not only the most comprehensive, offering motorcyclists the care they deserve, but also at a very competitive price, meaning that riders need not compromise when it comes to insurance.

"Our bet and guarantee is a gamble for the business, but we have so much faith in our ability to drive down premiums that we wanted to prove it by putting our money where our mouth is. The challenge is simple, prove that Carole Nash can't beat your renewal quote and we'll give you €10. Even if we do beat the quote, customers still win because they'll receive a cheaper premium that's backed by our award winning service."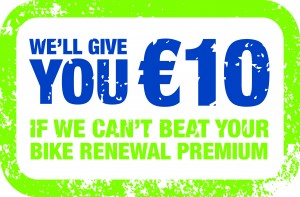 Carole Nash is one of Ireland's largest motorcycle insurance specialists and has been protecting the interests of motorcyclists since 1985 by providing insurance policies that bikers can depend on when the unexpected occurs.
A provider of all encompassing insurance, their policies include a range of benefits as standard such as up to €100,000 motorcycle legal protection, extensive Irish & European accident & breakdown recovery, including Homestart plus Carole Nash's exclusive DNA+ protection system worth €35.
---
MAG Ireland was instrumental in opening up the Irish motorcycle insurance market at the turn of the century and Carole Nash were the first insurance company to challenge the monopoly which existed at the time. Since then we've worked with both government and industry to successfully broaden the choice of insurance available to Irish riders, a process which continues to this day.
Welcoming today's announcement, MAG Ireland P.R.O. Victor Donnelly said:
"Irish riders have seen the insurance market grow and develop over the past fifteen years since Carole Nash first began to offer policies here. As an organisation, we are proud of our role in helping to make that happen and today's announcement by Carole Nash shows that the market here continues to grow and develop.

Indeed, our view is that there is still significant untapped potential in the market, particularly among younger riders. The current training and licensing process means that newly qualified Irish riders are now seen as the benchmark for novice rider training across Europe. With major manufacturers now producing motorcycles specifically designed to meet the new A2 license standards we're confident that there will be further growth in the market here this year.

If you've been thinking about getting a bike, but you've been putting it off for any reason, there really has never been a better time to do it than today. Why not come along to the Carole Nash Irish Motorbike and Scooter Show in the RDS this weekend and see for yourself?"

MAG Ireland will be on stand A1 at the show, and we'll have volunteers on hand to offer advice and assistance throughout the weekend. As ever, we'll be accepting renewals and new memberships at the show and if you're interested in volunteering it's the ideal place to come and meet the people who make it happen.