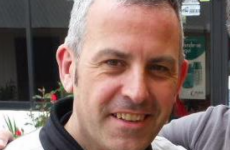 On behalf of all our members and volunteers, MAG Ireland extend our deepest condolences to the family of Aidan Lynam following his tragic death on Sunday last.
Aidan was truly one of a kind. Over the years we were fortunate to have had the pleasure of working with him in our own small way and witnessing first hand his dedication and commitment in support of Down Syndrome Ireland. There are no words to describe the void his loss leaves behind and yesterday's cortège returning his remains to Dublin was testament to the esteem in which he was held.
Aidan's was truly a life less ordinary and our thoughts are with his family and his many friends at this time. May he rest in peace.