The Adelaide Blackhorse Motorcycle Festival returns to the King's Hall Pavilions, Belfast, from Friday 6th February to Sunday 8th February 2015.
The festival will include all of the top motorcycle manufacturers who will be exhibiting their latest range of road bikes, quads and motocrossers. With over 15,000 customers over the three days this is one of the biggest events of its kind.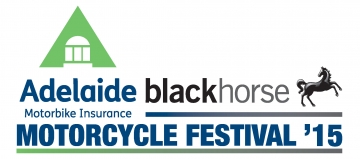 The motocross village will be back again with all the latest motocross bikes plus motocross gear and off road motorcycle clubs with all the information on how to get involved.
Northern Ireland Karting Association will be there with a display of karting and information and advice on how to get involved in the world of karting.
Motor Cycle Union of Ireland (Ulster Centre) will have their stand with information on 2015 dates for road racing, short circuits and trials plus details on how to go racing.
Classic and vintage motorcycle clubs will be having a hall of their own to display their bikes and auto jumble while outside activities will include motocross riding and stunt shows.
Opening Hours
Friday 6th: 2pm – 10pm
Saturday 7th: 10am – 5pm
Sunday 8th: 10am – 5pm
Ticket Prices
Adults: £12 / €12
OAP: £6 / €6
Children (Under 14): Free
For further information, please see: http://nutttravel.com/motorcycle-festival/

Location Map