Update: Subsequent to the publication of this post, a number of people got in touch requesting that we make a formal response on the basis that while motorcycles are not currently subject to testing, it is proposed that they will be tested from 2022. MAG Ireland reviewed the consultation document and issued a formal response to the RSA consultation ahead of the closing date. the original post is below.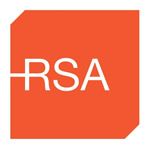 The RSA is currently undertaking a consultation which seeks the views of interested parties regarding the future roadworthiness testing requirements for vintage vehicles in Ireland.
This is being done because action 59 of the government's 2013-2020 Road Safety Strategy contains a commitment to review the roadworthiness testing of vintage vehicles. The consultation period began on 15th October 2014 and will run until 14th November 2014.
A number of people have been in contact with MAG Ireland expressing concerns about this review and what effect it may have on classic and vintage motorcycles.
The RSA's own consultation document makes it clear that motorcycles are not within the scope of the review. In the foot notes on page 3 of the consultation document it says:
Within scope of the review are those vehicles for which roadworthiness testing schemes currently exist, i.e. passenger cars, ambulances, motor caravans, buses, goods vehicles and their trailers. Motor cycles, agricultural tractors and their trailers etc. are not within scope of this review.
MAG Ireland has previously participated in a number of RSA consultations on behalf of Irish riders, most recently a driving test consultation (more here). However, we do not currently plan to respond to the review the roadworthiness testing of vintage vehicles.