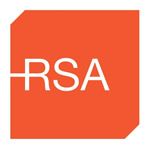 The Road Safety Authority (RSA) and the Union of Students in Ireland (USI) have teamed up to warn Driver Theory Test and Driving Test applicants to only book their tests through official websites.
According to a press release (source here) issued by the RSA:
…one in eight Driver Theory Test candidates in Ireland, approximately 7,000 customers, booked their theory test through these unofficial websites, paying an additional €23 on top of the theory test fee.
With the onset of Summer, many learner riders are gearing up to do their IBT and booking their tests. MAG Ireland's P.R.O. Victor Donnelly said:
We fully support the RSA's efforts to inform learners about unofficial theory & driving test web sites. Learning to ride a motorcycle properly is an investment in your own safety and many learners are already on a tight budget so it's important to book via the proper channels which are rsa.ie and theorytest.ie.
Aside form the unnecessary extra cost, using an unofficial site means you could be handing your personal and credit card details over to unregulated third parties, potentially leaving you open to fraud or identity theft.
For more information, see the RSA's web site at: http://www.rsa.ie