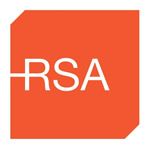 On Thursday 20th March last, MAG Ireland reps attended an RSA hosted conference on distracted driving in Dublin Castle.
Since the formal launch of our distracted driving campaign at our 2013 AGM, we've been working behind the scenes to push awareness of the issues with the relevant authorities including the RSA.
At the conference, the RSA presented a recent study on driver distraction which highlighted that mobile phones and children are the biggest distractions to a driver. The study was conducted over an 18 day period with 30 drivers of all ages and experience who shared their views, opinions and experiences of being distracted at the wheel.
From the riders point of view one of the interesting outcomes was a commitment from Transport minister Dr. Leo Varadkar to increase the penalty points for using a mobile phone while driving from two to three points later this year.
There were also some interesting and useful contacts between MAG Ireland and other stakeholders on which we will continue to build and develop. Equally, MAG Ireland's unique perspective as the only riders representative organisation taking part meant that other groups and organisations were able to benefit from the unique views and experiences of riders.
The RSA and the Gardaí are launching the first ever National 'Switch Off Before You Drive Off' campaign next Thursday 27 March, an initiative which we in MAG Ireland are happy to support. The campaign will call on motorists to turn off their devices before getting behind the wheel and is encouraging road-users to tweet their support (but not while driving) using the hashtag #driverdistraction.
As the only democratically accountable organisation representing Irish riders, MAG Ireland will continue to drive awareness of the risks posed to riders by distracted driving. You'll find all of our public posts on the issue here on our web site – Click Here.