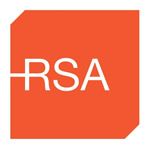 The Gardai and the RSA have announced an operation targeting road users with defective or inappropriate lighting. Riders and drivers alike will be the subject of roadside checks aimed at making the roads safer for everyone.
A chronic problem on Irish roads is the persistent and unnecessary use of front fog lights by drivers and this is one of many road safety issues we in MAG Ireland have raised with the RSA on foot of complaints from members and non members alike. We therefore welcome the announcement that such drivers will be the subject of Garda enforcement.
Motorcycle riders are asked to check that all lights are in good working order. The operation is being announced in advance specifically to allow riders (and drivers) time to rectify any defects and thus avoid prosecution.
For more details see:
Garda Website at: http://www.garda.ie/Controller.aspx?Page=10770&Lang=1
RSA Website at: http://www.rsa.ie/en/Utility/News/2013/Operation-Light-Up-20th-21st-February-2013/