Are you an amateur bike builder or restorer? If so, you may be interested in a new competition called 'Ireland's Got Biking Talent' which takes place at the Carole Nash Irish Motorbike & Scooter Show, RDS, 1-3 March 2013.

This competition is open only to amateur bike builders and restorers and is sponsored by Carole Nash Insurance with support from Snap Tools, Dunlop Tyres and Bike Buyers Guide.
As an added bonus, the winning bike will be the subject of a dedicated feature in Bike Buyers Guide, Ireland's leading motorcycle magazine.
Competition categories are:
A: Sports & Sports Modified
B: Classics
C: Choppers & customs
D: Streefighters
E: Concours & Restored
Twelve finalists will be displayed at the Carole Nash Irish Motorbike & Scooter Show in the RDS (1-3 March 2013) with the winner announced on the Sunday, 3rd March at 4pm. The finalists will each receive two free entry passes and a parking pass. Not only that, but the 12 finalists in this amateur competition will be showcased alongside the professional builders AMD Custom Bike Building Competition.
Final date for bike entries is: 18th February and prizes are as follows:
First prize – Tallaght powder coating to do a full refurbishment of motorcycle frame, wheels and parts to the value of €500 plus €250 cash.
Second Prize – Macna jacket and Stylmartin boots to the value of €500 supplied by AKB Moto Distribution plus €150 cash.
Third prize – Goodyear Dunlop Tyres to the value of €300 plus €100 cash.
For more information and entry form, see the CAROLE NASH IRELAND'S GOT BIKING TALENT web page at:
http://www.irishmotorbikeshow.com/instructions-bike-talent/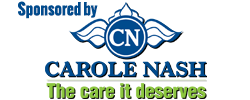 See also:
http://www.facebook.com/irishmotorbikeshow
http://twitter.com/irishbikeshow13