Brussels echoed to the sound of hundreds of motorcycles today, Saturday 14th September, as the Belgian riders group FBMC staged a protest run to the EU Buildings in opposition to the proposals for mandatory roadworthiness testing (RWT).
The FBMC (roughly translated – "The Belgian Federation of Angry Bikers") is opposed to mandatory roadworthiness testing for much the same reasons MAG Ireland are, including that the EU Commission used figures supplied by the testing industry to justify an enormously expensive solution to a problem that doesn't exist.
Unlike MAG Ireland, the FBMC is not a member of FEMA but shares our opposition to the plan to make testing compulsory across Europe by 2016, even though no independent study could demonstrate a positive impact on road safety, even from countries that already have testing in place.
Then there's the cost aspect. According to FEMA:
The European Commission have estimated that if PTIs were enforced in every country it would cost the riding community at least 1.2 billion Euros per year or 50 Euros per person.
MAG Ireland continues to lobby on behalf of Irish riders through our membership of FEMA (The Federation of European Motorcyclists' Associations). For more about how we do that, see the following MAG Ireland information sheet: https://www.magireland.org/mag-and-fema-working-together-for-you/
FBMC web site: http://www.fbmc-belgium.be/
---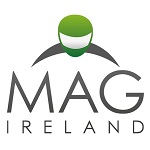 We in MAG Ireland continues to monitor the RWT situation through FEMA as the only Irish riders rights organisation representing riders at local, national and international levels.
If you found this post useful, and you are not a MAG member, please show your support by joining MAG Ireland or making a donation. See our previous posts on this topic here.
---