Update Monday 15th October 2012:
Thanks to everyone who turned up on Saturday, and particularly to those of you who joined or renewed your membership on the day. We in MAG Ireland also extend our thanks to the organisers, the Irish Vintage and Veteran Motorcycle Club for their efforts in running the show and it's contribution to wider the Irish motorcycling community.
---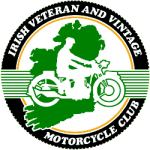 The Annual Veteran, Vintage and Classic Motorcycle Autojumble, Show and Sale will take place again at Leopardstown Race Course on Saturday 13th October 2012.
MAG Ireland will have a stand at the show where we'll have all the latest information on a range of current issues including the upcoming licensing changes, the roadworthiness testing proposals from the EU Commission, type approval, mandatory high viz and lots more besides.
We will also be open for renewals and new memberships on the day, so if you're not a member and you'd like to join, or simply find out more about what we do and how we do it, please stop by our stand for a chat. We like to talk!
The show kicks off at 10am and there will be a range of motorcycles, parts and tools for sale as well as the usual autojumble plus books, magazines and assorted motorcycle paraphernalia. Admission is €6 and under 16's go free.
This years event is 13th October, please note this for your Diary. It is not in November this year due to Race Meeting on same weekend. Also weekend before is bank Holiday and the weekend before that is Classic Motorcycle Show in Stafford.
For more see:
IVVMCC web site at: http://www.ivvmcc.ie/
Leopardstown show facebook page at: https://www.facebook.com/events/376795702355108/
This event is run by the Irish Veteran & Vintage Motorcycle Club (IVVMCC)
Founded in 1976 the Irish Veteran & Vintage Motorcycle Club caters for people interested in Vintage & Classic motor cycling and restoration.