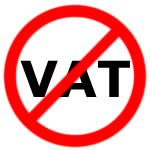 MAG Ireland has long campaigned for a cut to the punitive rates of VAT on safety equipment for Irish motorcyclists. Last year we formally secured the support of the RSA for our position and subsequently made a budget submission which was ignored by minister Noonan, the latest in a long line of finance ministers to do so.
Now, West Cork Fine Gael TD Noel Harrington has come out in support of MAG Ireland's stance on this issue as reported via the West Cork Times web site.
Thanks to MAG member David from Cork who alerted us to this report. We reproduce the article here in full.
Source: http://westcorktimes.com/home/?p=12118
Harrington calls for tax cut on road safety equipment September 19, 2012 By EditorWEST Cork Fine Gael TD, Noel Harrington, has called for the Minister for Finance Micheal Noonan and the Minister for Transport Leo Vradkar to examine the VAT and VRT rate on safety equipment for cyclists, motorcyclists and Motorists."I made this call following on from this morning's meeting of the Oireachtas Committee on Transport and Natural Resources where we were conducting a review of the penalty points scheme. Noel Brett, CEO of the Road Safety Authority, raised the issue of VAT and VRT rates on safety equipment for cyclists, motorcyclists and cars.

"He pointed out that helmets and boots for cyclists and motorcyclists were zero rated in the UK while they were rated at the highest rate of 23% here. Child seats for cars are rated at 5% in the UK, while they are rated at 23% here.

"This raises many questions about our commitment to road safety so that we can reduce the death toll and serious injuries on our roads. I recognise that safety on our roads has improved dramatically over the last decade due to many factors included in our road safety strategy but there is room for improvement.

"I have asked the Ministers to carry out an examination of all the safety equipment associated with using bicycles, motorcycles and cars.

"These include helmets and visibility items such as lights and protective clothing for cyclists. For motorcyclists, it includes leather or full body protection suits, back and neck protectors, gauntlets, helmets and reinforced boots.

"In the case of cars, all the proven road safety equipment installed at the time of purchase is not only subject to VAT at the highest rate, but is also liable for VRT.

"We need to examine the tax regulations in relation to items such as side airbags, ABS braking systems, improved traction systems, intelligence speed control systems, lane disciple systems and other proven road safety equipment.

"It is worth noting that the average age of our passenger car fleet has now extended to eight years, due to the recent downfall. We need to examine the possibilities of improving our safety factors not only with the penalties but also with some enticements towards a safer road network for all citizens," he said.