The Cost/Benefit ratio of Roadworthiness Testing is "remarkably low" according to an investigation by Finnish riders group SMOTO. In a carefully considered study which used the same risk weighting methods as the benchmark MAIDS report, SMOTO examined 207 fatal motorcycle accidents in the ten year period from 2001 to 2011.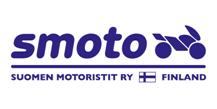 The original study is available on the SMOTO web site in Finnish (click here) but there is an English summary available via FEMA (click here) which shows that the results are broadly in line with the MAIDS study.
It now appears that a Finnish Ministry of Transport and Communications committee has also come out against the proposals with SMOTO reporting that a meeting of the committee found no justification to extend RWT to motorcycles. The committee statement on the matter can be found here (in Finnish): http://www.eduskunta.fi/faktatmp/utatmp/akxtmp/livl_13_2012_p.shtml
MAG Ireland has consistently called for a cost benefit analysis of these proposals to be carried out in the Irish context as provided for in the National Motorcycle Safety Action Plan 2010-2014 which you can find here:
http://www.rsa.ie/Documents/Road%20Safety/Motorcycles/National_Motorcycle_Action_Plan.pdf
4.2.9 The Motorcycle Safety Action Plan will undertake a cost benefit analysis on the introduction of a road worthiness test for motorcycles.
We in MAG Ireland believe that the situation here would be very similar to the situation revealed in the Finnish study which found the costs of RWT for motorcycles hugely exceeded any benefit.