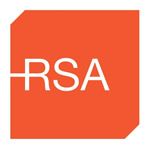 A delegation from MAG Ireland recently met with Noel Brett of the Road Safety Authority. While the primary aim of the meeting was to discuss the situation regarding the RSA's proposal for mandatory high visibility clothing, discussions also took place around other key issues for motorcyclists including;
Periodic Technical Inspections – PTI (or "NCT for bikes")
Framework Regulations from the EU (Type approval etc.)
Bus Lanes.
VAT on bike gear.
The meeting was the first between MAG Ireland and the RSA for some time, and took place against the backdrop of two recent protest rides to Dail Eireann and another to the RSA headquarters in Ballina, all of which were attended by MAG Ireland representatives.
The MAG Ireland delegation spent some time discussing the high viz issue, and was forthright in expressing our opposition to the mandatory aspect. The RSA have acknowledged that they are aware of the opposition to this proposal amongst bikers. Although there is no plan to drop the mandatory aspect of this proposal at present, the RSA has indicated it is willing to discuss the wider issues around conspicuity in the context of promoting voluntary use of high visibility clothing. While MAG Ireland remains implacably opposed to compulsion, we support the riders right to choose and will be undertaking our own survey of voluntary use in due course.
With regard to the type approval/framework regulations, we learned that the RSA has sought clarifications from IMCO regarding Article 18 and are awaiting a reply. MAG Ireland explained the concerns of our members surrounding custom built bikes and the impact of the anti-tamper provisions in the EU proposals. The RSA has told us that they are broadly happy with of the present situation regarding custom & one-off builds, and sees no reason to alter that.
On the VAT issue, the RSA is fully supportive of the MAG Ireland position and has made representations to the relevant Government departments in this regard.
MAG Ireland also raised a number of other key biking issues such as PTI (or NCT for bikes) and these too were discussed at some length. The RSA's Noel Brett agreed that this is not a safety issue and that there are no grounds for the RSA to implement PTI. He also agreed that if PTI has to be introduced, for example as part of an EU directive, then the most appropriate testing venue would be bike shops as they have the experience & technical expertise to deal with motorcycles.
In summary the meeting was positive, and while there is much yet to be done, some progress has been made. In particular, the RSA is now only too well aware of the feeling amongst Irish bikers not just in relation to the high-viz and type approval situation, but also around the wider issues affecting biking here.
A MAG Ireland delegation will be meeting with Minister for Transport, Leo Varadkar early next month to further pursue the issues at the highest levels.