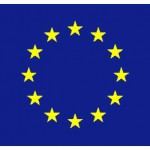 We've seen a surge of enquiries on Roadworthiness Testing over the past week after the mainstream media reported that motorcycles would be subject to an NCT-style test.
The headlines were as a result of the EU Parliament formally adopting the compromise proposals agreed last December.
As ever, there's more to it than the headlines suggest, so here's a quick roundup of the RWT situation.
Motorcycles do not have to be tested until 2022.
Member states can defer testing beyond that date subject to casualty reductions in the preceding five years.
The EU Commission must, within the next five years, compile a report on the likely effectiveness of testing based on independent studies.
If introduced, member states can decide the method and frequency of any test.
If introduced, member states can decide where a test can be carried out.
If introduced, a test will apply only to motorcycles over 125cc
We said at the time that this was a reasonable compromise, albeit we have concerns that testing is still linked to casualties. Nothing has changed in the body of the text voted through in the EU Parliament. MAG Ireland's view remains that this is a reasonable outcome in the circumstances.
It's a good result for dealers & mechanics too. The original proposals specifically excluded the possibility of dealers or workshops carrying out testing. Our position statement, released back in 2010 said:
It is MAG Ireland's position, that if PTI is to be introduced, it should be run in a manner similar to the UK MOT, where the local mechanics and garages perform the tests.
We have consistently worked to ensure that if a test is introduced, it benefits the domestic motorcycle sector. We raised this point in our communications with the various MEP's, the RSA and others throughout the process.
We have, from the very outset, said that while MAG Ireland are not opposed to the concept of a Motorcycle NCT, we are opposed to dressing it up as a "Safety" initiative. That remains our view today. We believe the compromise reached last December and voted through last week was a reasonable outcome in the circumstances.
MAG Ireland, working in partnership with other European riders organisations through FEMA, did exactly what our members mandated us to do. We demonstrated the flaws in the evidence supplied to the EU Commission by the vested interests in the testing industry.
Elsewhere:
FEMA – Testing scrapped:
http://www.fema-online.eu/index.php?mact=News,cntnt01,detail,0&cntnt01articleid=400&cntnt01returnid=15
An in-depth analysis from Right to Ride: MEP's Vote
http://www.righttoride.eu/2014/03/12/rwt-meps-vote/