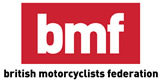 The British Motorcyclists Federation has issued a briefing document on the proposed  Type Approval regulations called "Type Approval and You" in which they have neatly summarised the position around some of the most contentious aspects of the proposals including;
Delegated Acts
Anti-Tampering (Article 18)
On-board Diagnostics (Article 19)
Functional Safety (Article 20)
Environment (Article 21)
Carbon Dioxide (Article 22)
Aftermarket Parts (Article 52)
Repair and Maintenance Information (Article 60)
MAG Ireland encourages everyone who is concerned about the type approval situation to read the BMF briefing which presents a very good overview of the situation in plain English. To quote the BMF web site:
In the document, freely available on the BMF's website and also to be published in the summer edition of the BMF magazine Motorcycle Rider, the BMF point out that the Type Approval (TA) regulations currently under discussion are primarily aimed at improving and harmonising the existing type approval process first introduced in 1994*, but with so much ill-informed comment and scaremongering surrounding the proposals, the BMF are concerned that motorcyclists are not getting the true picture, with some even incorrectly claiming that modifying bikes will be illegal.

One particular issue of concern under the TA proposals, 'The Regulation for the Approval and Market Surveillance of Two or Three-Wheel Vehicles and Quadricycles', has been over 'Delegated Acts' where it has often been stated that 'non-elected bureaucrats' can make legislation. This is not true say the BMF who add that EU legislation, no matter who written by, would still have to be agreed by elected politicians (in this case MEPs and national governments).

The BMF also says that while it has had and still has some genuine concerns over ABS and anti-tampering proposals, it is important to sort the wheat from the chaff. Misunderstandings, wild exaggerations and raising issues that have nothing to do with these regulations have caused confusion and diluted the impact of reasoned argument with MEPs say the BMF.
Both MAG Ireland & the BMF are members of FEMA, the Federation of European Motorcyclists' Associations.  Through FEMA we in MAG Ireland have worked with the BMF at EU level to help counter some of the mis-information which continues to surround the type approval issue. We therefore take this opportunity to commend the BMF for their efforts in this regard.
See the BMF Web site post here:
http://www.bmf.co.uk/pages/news.php?fullstory=1074
The BMF Briefing "Type Approval and You" can be found here:
http://www.bmf.co.uk/pages/briefing_room.php?fullstory=1073